Date:13th-14th August 2022,Online Contest
Most experienced problem writers and graders from Stanford Math Tournament(SMT)
Harvard-MIT Math Tournament(HMMT), Princeton University Math Competition(PUMaC)
Berkeley Math Tournament(BMT) and Johns Hopkins Math Tournament(JHMT)
4-6 students per team
Fun challenges promote social interaction
Invitation
Dear Math Coaches and Students,
This has been an unusual year. The pandemic brought disruption to peoples' lives around the world. We needed to change how we live, how we work, and how we learn. Faced with these challenges, we adapted and persevered. Schools were thrust into an unplanned experiment in online learning, and I am inspired by the extra effort that teachers, parents, and students put in to make it work. While we are unable to travel to China this summer to hold AMT as usual, we are building on the foundation of all of your hard work to adapt AMT into an online math tournament. On behalf of this summer's AMT Director Team, I would like to invite you to join us online for the 10th Annual ASDAN Math Tournament on August 13th-14th, 2022.
The ASDAN Math Tournament is led by a team of students and alumni from top US universities with deep experience in organizing math tournaments. AMT directors have written problems for contests such as the Stanford Math Tournament (SMT), Harvard-MIT Math Tournament (HMMT), Berkeley Math Tournament (BMT), and the Princeton University Math Competition (PUMaC).
Our director team brings together highlights from each of these contests into a single event that showcases the essence of a US math tournament.
The AMT is not only a math tournament -- it is also a venue for building a stronger global math community. This year's disruptions make the mission of AMT more important than ever before. We have been isolated away from each other during this pandemic, but we are not alone. The AMT community is bound by shared passions and by a shared belief that math is fun. This summer, we will meet to rekindle those connections, and I hope to see you there.

Moor Xu
Director of ASDAN Math Tournament
May, 2022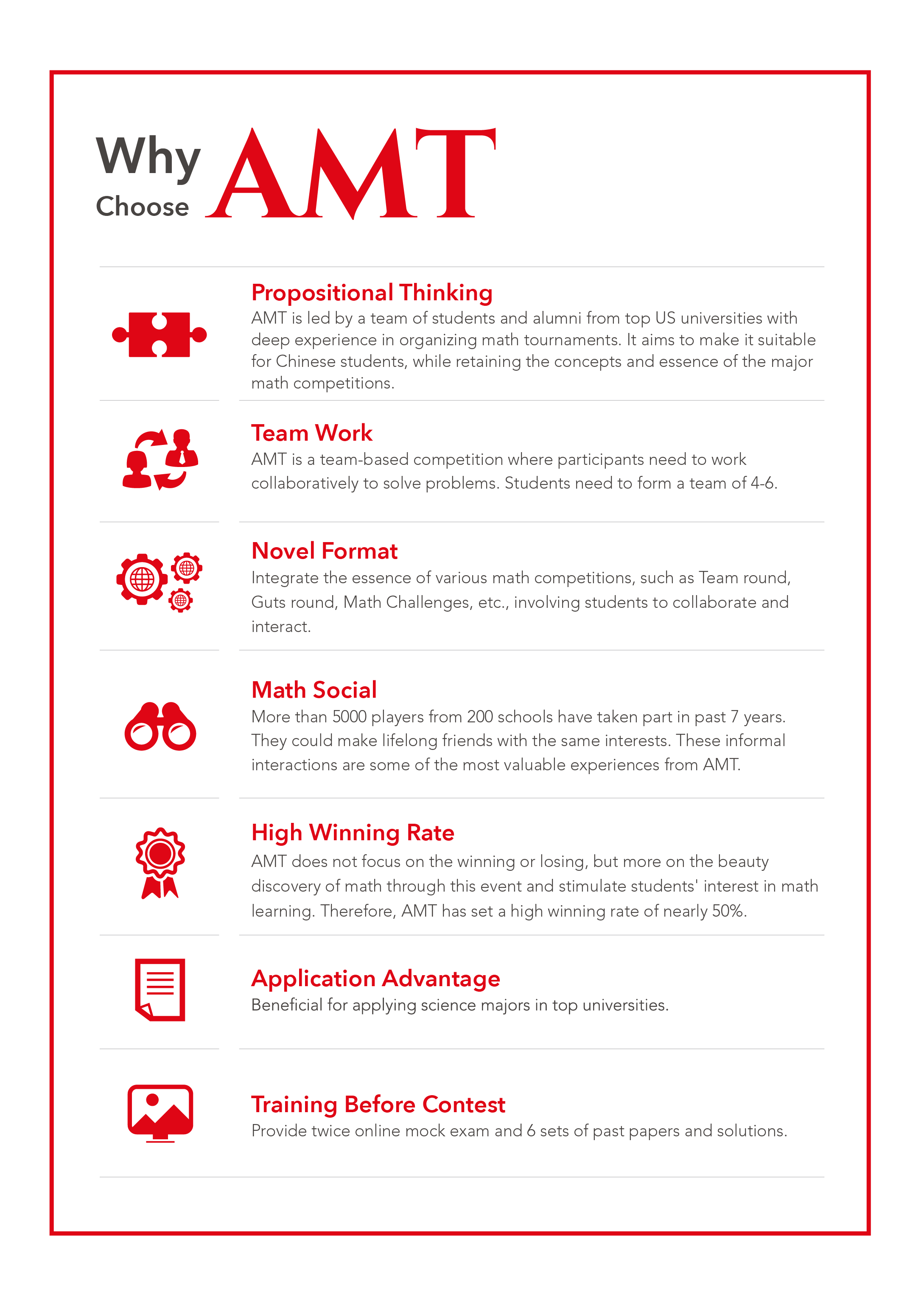 Problem Writers and Assessors
Each test paper will be reviewed by 3 graders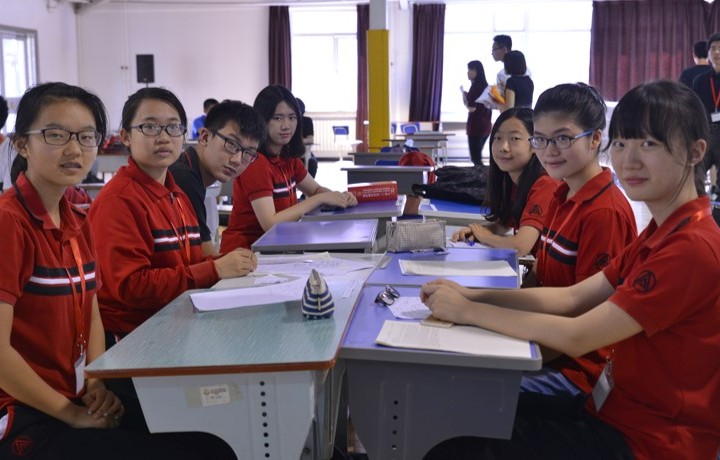 Rules
• Language: English
• Team Size: 4-6 students per team
• Form: Online Contest. It is recommended that team members gather together offline to participate in the contest.
Individual Test
• Individual round: 80-minute exam consisting of 15 short answer questions, including algebra, geometry, discrete math
Team Test
• Power Round: Proof-based questions 90-minute
• Team - Bingo Round: 60-minute exam consisting of 24 short answer questions.
• Guts Round: 80-minute team competition with 9 sets of short answer questions. Each set has 3-4 questions. Grading is immediate and scores are posted in real time.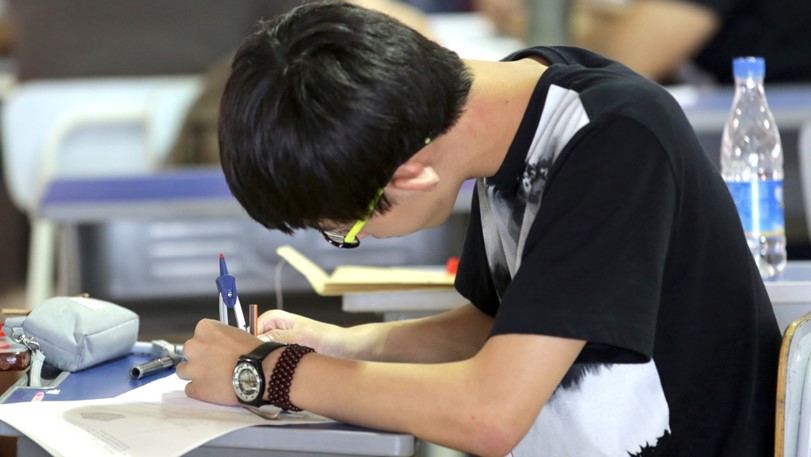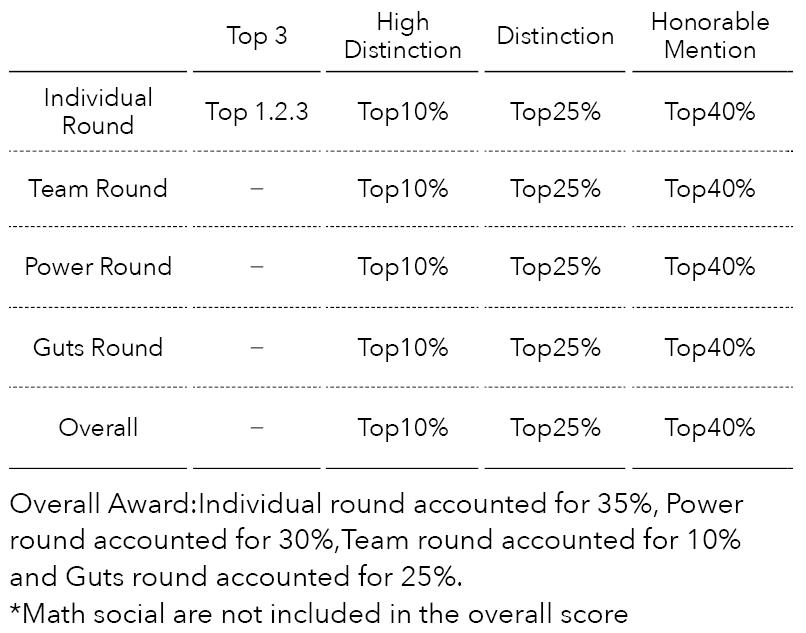 AMT Math Challenge & Agenda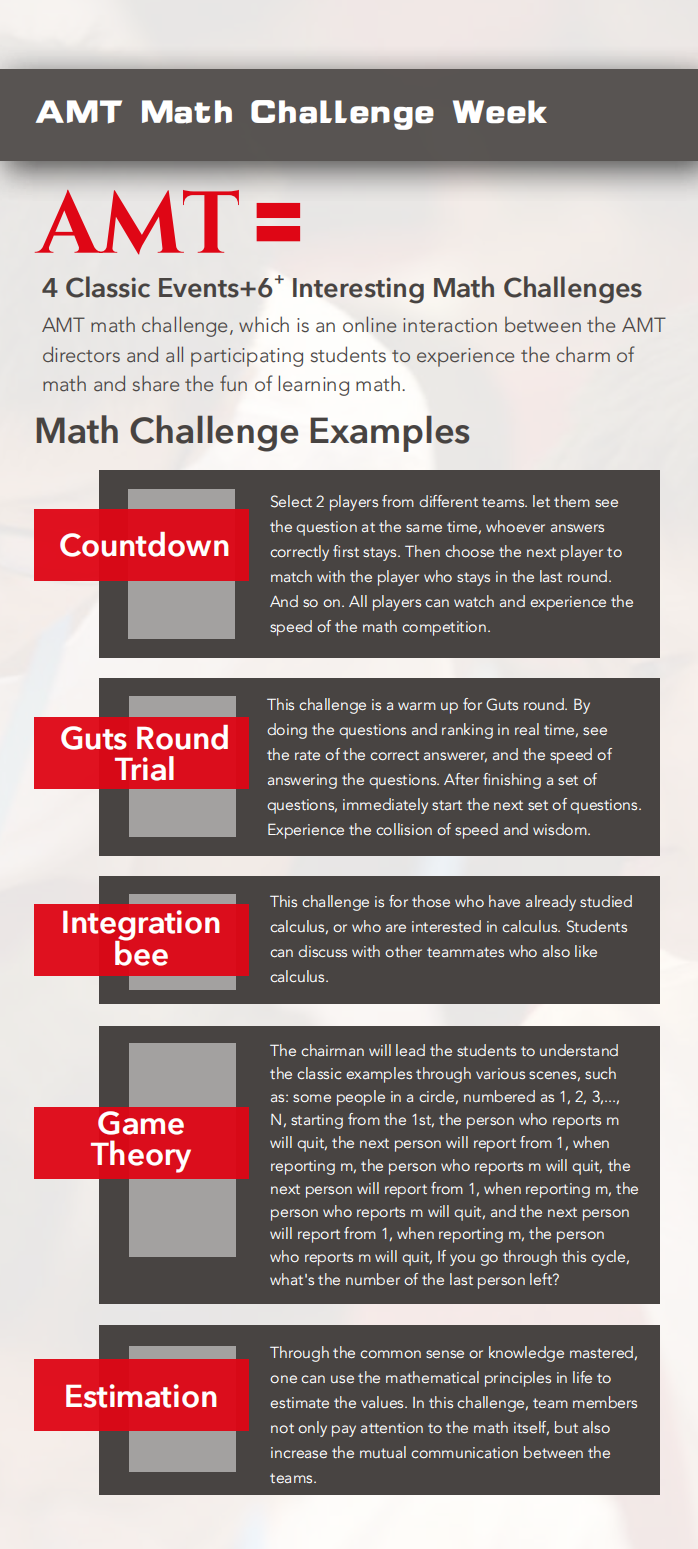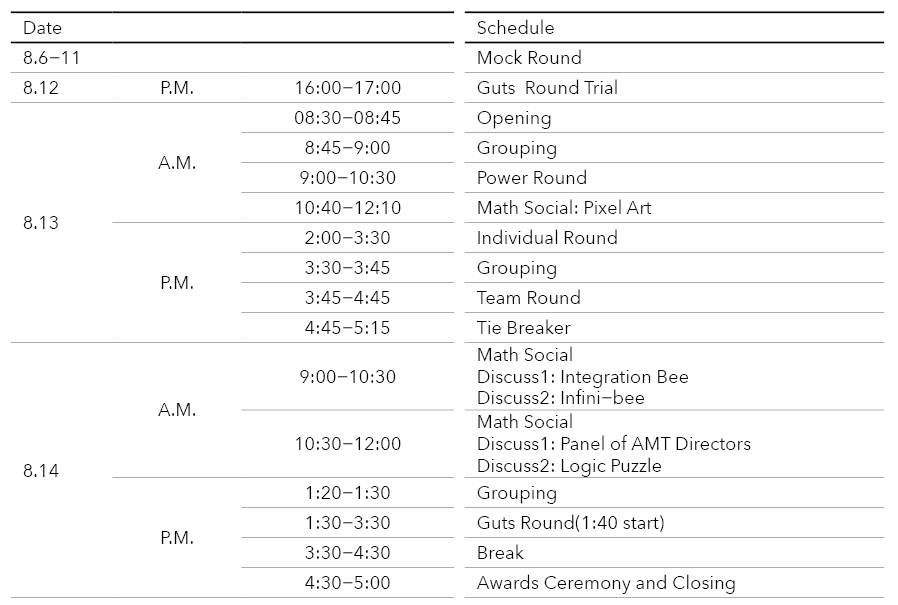 *2022 agenda is yet to be determined
3000
RMB/std
High Distinction
Noted:The ASDAN Scholarship is only available to Year 10, 11 and 12 students for participating ASDAN Extended Project Qualification(EPQ). EPQ is recommended by the G5 group and many leading universities as a competitive academic experience. Scholarships cannot be exchanged for cash. For further details see:http://www.seedasdan.org/epq/。
Refund Policy
If you quit before 5th August 2022, 10% of the participation fee will be deducted and the remainder will be refunded.
If you quit after 5th August 2022, 75% of the participation fee will be deducted and the remainder will be refunded.
REFUND POLICY
If, for some reason, the student is unable to attend after paying the fee, please contact us. If you apply before the registration deadline, 25% of the registration fee will be deducted as academic materials and service fees. If you apply after the registration deadline, no refund will be given.