Hosted by Australian Science Innovations (ASI)- premier provider of innovative and challenging science programs
One of the world's largest in-school science challenges,almost 450,000 participants every year
The questions draw on real-life and relate to Biological, Chemical, Earth, Space and Physical Sciences
4 different levels suitable for students from Grade 7 to 10
More than 50% of participants receive awards
Date: May 21st 2022, 14:00-14:50pm (50 mins)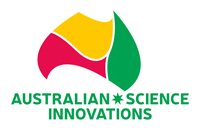 Big Science Competition (BSC) is hosted by Australian Science Innovations (ASI), whose head office is located at the Australian National University. ASI is premier provider of innovative and challenging science programs, competitions and residential camps such as the Australian Science Olympiads.
The Big Science Competition questions are written by science education professionals. The questions draw on real-life examples and contemporary issues relating to Biological, Chemical, Earth, Space and Physical Sciences, to test skills in critical thinking, problem solving and scientific literacy.
ASI and ASDAN China have cooperated to bring the Big Science Competition to China in 2018. Students could improve their science inquiry skills through this competition.
Official website:www.asi.edu.au/programs/big-science-competition
Language
English and Chinese
Location
• Online (exam computer or phone must be equipped with a camera)
• Exam centers across China
Date
May 21st, 2022, 14:00-14:50pm (50 mins)
Contest
Individual written test
Questions
Multiple choice questions and true or false questions(subject to actual paper)
Difficulty
(There are four different papers)
A-Grade 7
B-Grade 8
C-Grade 9
D-Grade 10
Awards-National Awards:
Perfect Score
High Distinction: Top 10%
Distinction: Top 25%
Credit: Top 25%(in addition to perfect score,high distinction,distinction)
Fee
Includes exam, proctor fee, grading, part of past-papers (ASDAN doesn't provide any trainings)
Registration Deadline
May 11th, 2022
3000
RMB/std
Perfect Score&High Distinction
Noted:The ASDAN Scholarship is only available to Year 10, 11 and 12 students for participating ASDAN Extended Project Qualification(EPQ). EPQ is recommended by the G5 group and many leading universities as a competitive academic experience. Scholarships cannot be exchanged for cash. For further details see:http://www.seedasdan.org/epq/。

1、CAN THE STUDENTS BRING A CALCULATOR TO BSC?
Calculators can be used on any round for BSC.
2、CAN THE STUDENTS BRING A DICTIONARY TO BSC?
The students can bring the printed version dictionary.
3、REFUND POLICY
If, for some reason, the student is unable to attend after paying the fee, please contact us. If you apply before the registration deadline, 25% of the registration fee will be deducted as academic materials and service fees. If you apply after the registration deadline, no refund will be given.